Gray skies, rainy days and cold weather can truly put a damper on our resolve to do things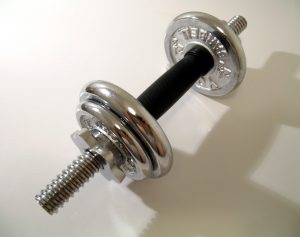 differently.  Trapped inside and perhaps slightly depressed due to a lack of sunshine, we find our enthusiasm waning for doing things differently.  This is week three for New Year's resolutions and often the week they fade away.
How can you strengthen your resolve and carry on?  First, review your resolutions.  Do they inspire you?  Or do they focus on fixing something?  Many resolutions are made from a mindset of negativity or self-criticism.  What have you not been doing?  Getting enough sleep? Working out? Spending time with family?  Or what have you been doing too much of?  Eating?  Watching television?
Reframe your resolution into a statement that inspires you.  I am in bed every weeknight by 10 p.m.  I eat healthy foods 6 days of the week.  Varying my workout schedule, I get three cardio and two weight-lifting sessions in each week.  You get the idea.
Now that you have reframed the resolutions, identify the strengths you can use to make the resolution a reality.  If you aren't sure what your strengths are, grab a copy of StrengthsFinder 2.0 and take the assessment.
So what might a resolution and the resulting action plan look like if you utilize your strengths?  Here's a real-life example utilizing my top six strengths identified by the StrengthsFinder assessment.
My goal is to increase my client base by 50% in 2015.  Reviewing my client list, I know that 75% of my clients come from referral through my network.  By resolving to connect with and expand my network in 2015, I know that I will grow my client list.  In order to do so, I will utilize my strengths of Woo and Relator (a quite uncommon pair), combined with my Strategic Strength.  My Maximizer will come in to polish the process while Futuristic provides me the vision to see what this means for my business and my personal satisfaction.  And even when met with a "no" or a disappointment, Positivity will help me rebound and move forward.  This quick reference card will define these terms for you…and I bet make you curious about your own strengths!
Yes, these are my strengths and how I intend to utilize them for a specific resolution to reach a goal.  It energizes and inspires me just to read it.  Interested in experiencing similar results? Get to know your strengths through Strengths Exploration and strengthen your resolve.  You will be amazed at what you are capable of!